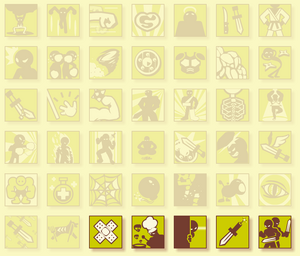 Talents
are
skills
a brute can get during
level
ups. Every talent (with the exception of
Regeneration
) cost one death per day.
Saboteur
,
Backup
and
Chef
help you in the arena. You cannot have more than one talent. They do not appear in your skill list during fight.
List of talents
Edit
There are 5 talents, these are the talents in MyBrute.
Continue Reading
Edit
Ad blocker interference detected!
Wikia is a free-to-use site that makes money from advertising. We have a modified experience for viewers using ad blockers

Wikia is not accessible if you've made further modifications. Remove the custom ad blocker rule(s) and the page will load as expected.